It's not just Sherwood Forest that has a famous outlaw who stole from the rich (although it's not confirmed that he gave his ill gotten gains to the poor, but we'll gloss over that.)
As a child, growing up in West Wales, I was enthralled by the tales of Twm Siôn Cati. (Tom son of Cathi). He may have become a legendary figure in Welsh folklore. but it seems he actually existed. Thomas Jones was of noble blood, born around 1530, supposedly the illegitimate son of the squire of Porthyffynnon (Fountain Gate), near Tregaron, mid west Wales and Catherine (Cati), the illegitimate daughter of one of the ancestors of Syr John Wynn of Gwydir. (a rather immoral lot some of these noble families), although it is actually more likely he was the son of a farmer, Sion (John) son of David ap Madog. It was common practice in rural Wales, traditionally a matriarchal society, for children with common names to be nicknamed after their mothers, so he became known as Twm Sion Cati.
Twm Sion Cati earned his reputation, roaming the rugged west and mid regions of Wales, robbing from the rich. It is thought he had some formal education and was a talented poet. He appears to have progressed from being a a common thief and highwayman into quite a crafty and clever conman.
According to one well known tale he once stole a fine chestnut mare from a farmer named Powell. Twm then painted the animal grey and sold it back to the farmer - who didn't find out how he'd been cheated until rain washed the paint off the horse!
Another tale tells how Twm stayed an inn overnight and learnt that a certain highwayman planned to rob him the following day. He had a large sum of money with him and allowed the rumour to
get around that he had the money hidden in the pack saddle of his horse.The next day, Twm rode an old, broken winded nag along the track which the highwayman frequented. When the robber accosted him, Twm tossed the pack saddle in the middle of a pool. While the highwayman waded into the pool to fetch it, Twm switched horses and galloped off on the highwayman's own horse, a fine, swift stallion.
Another time a shopkeeper tried to cheat him by selling him a pot with a hole in it, while claiming the it was sound. Twm dropped the pot over the man's head, saying that there was certainly a hole in it or he would not have been able to fit such a large thing as the shopkeeper's head inside it. He then made off with the other pots!
He was reputed to be compassionate though, and to have avoided hurting those from whom he stole. It is said he was able to secure his victim by firing an arrow which would pin the rider to his saddle, rendering him unable to move, but unharmed
Twm often hid from his arch enemy the Sheriff of Carmarthen in a cave on the slopes of the rugged, densely wooded Dinas Hill, about 12 miles north of Llandovery, close to the village of Rhandirmwyn. Beneath the cave, the mountain river Pysgotwr joins the larger River Towy and thunders through the rocky gorge below. These days Dinas Hill is on RSPB nature reserve and can be visited by tourists and visitors interested in the legend of Twm Sion Catti.
When Elizabeth 1st came to the throne he was pardoned and returned from Geneva where he had fled to escape the law. He served as steward for the lordship of Caron and later a Justice of The Peace and geneologist, becoming wealthy and marrying an heiress widow. becoming much loved and respected until his death in 1609.
There are several books written about this loveable rougue, including Lynn Hughes' book about Twm, entitled 'Hawkmoor', which was serialised by the BBC in 1977.
CHILDREN IN READ

#ChildrenInRead. U K readers will be familiar with CHILDREN IN NEED which takes place every November and raises funds for deserving children all over the world. Children in Read is part of this and hundreds of authors have donated signed books to help this great cause.

I'm so happy to be taking part, and you can bid now for a signed paperback of the first book in my Destiny Trilogy - it's complete and a 'standalone'. I'll include any dedication you wish, and also some 'swag' goodies!

You can bid now for this or any of the hundreds of wonderful books in all genres. Go on, treat yourself and help a very good cause at the same time!
If you like to listen to a book rather than read it, there are some really great books available in audio.

(You can get my own Destiny Trilogy for FREE, and there are plenty of other free listens available too.)

Starquest: https://freeaudiobookcodes.com/?q=starquest
Children of the Mist: https://freeaudiobookcodes.com/?q=children+of+the+mist
Also try this one by the very talented Helen Johannes: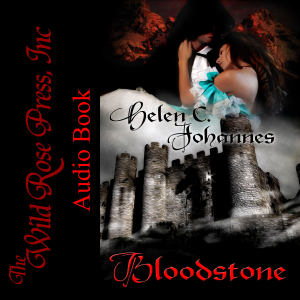 https://www.freeaudiobookcodes.com/book/4911f918-9db3-4733-867a-53e015ec3192
(If you have a free audio book you'd like me to mention, just leave a comment with an email addy so I can contact you)
For insider news and subscriber-only info, subscribe to my occasional Newsletter. I promise not to spam and your in-box will only see an email from me every 3 or 4 months or so - unless of course I have something really Newsworthy to share! I also promise that I never have and never will share your information or email address with anyone or any organisation.
http://madmimi.com/signups/196357/join