Apologies for there being no post in this series last week - no real excuse except time caught me up and passed me! Anyway the mythcal animals are back this week with the Adar Llwch Gwin (but more about that in a minute. First I want to say I hope all my friends in the U.S. had a very happy Independance Day and also that you are all keeping safe during this horrid pandemic.
Back to the
Adar Llwch Gwin
and once again, this story is connected to the Arthurian legends.
The name means Bird of dust and wine (Adar - bird, Llwch - dust, and gwin - wine.) This creature was a ferocious, giant bird, similar to a griffin. They were said to understand the human language and obey every command given to them by their keeper.
The story goes that the Adar Llwch Gwin was given to a warrior named Drudwas ap Tryffin, by his wife, who was also a fairy. Drudwas's father was the King of Denmark and his sister, so the story goes, was a mistress of King Arthur.
Drudwas was about to do battle with Arthur, and commanded the Adar Llwch Gwin to kill the first man to enter the battlefield. As he prepared for the battle, confident that Arthur would be first on the field, his sister delayed the King, and when Drudwas strode out onto the battlefield, the bird turned upon him and tore him to pieces. When it realised what it had done, the Adar Llwch Gwin let out a shrill and mournful wail.
Later, in medieval Welsh poetry, the phrase Adar Llwch Gwin came to describe all kinds of raptors including hawks and falcons, and was the name was also given to men who proved their bravery.
If you haven't yet read (or listened to) The Destiny Trilogy, and would like to see a 'taster', I'm thrilled to have had the covers animated, and a new trailer made for the series, by the talented Morgan Wright, with music by GeeGee Music
Productions.
If you're at a loose end in these strange and rather scary times, there are many great books out there to be read, so why no try a new author.
If you'd like to listen to a book rather than read it, again there are some really great books available in audio.
(You can get my own
Destiny Trilogy f
or FREE.)
GET YOUR
FREE CODES
NOW:
Starquest: https://freeaudiobookcodes.com/?q=starquest
Children of the Mist: https://freeaudiobookcodes.com/?q=children+of+the+mist
Also try this one by the very talented Helen Johannes: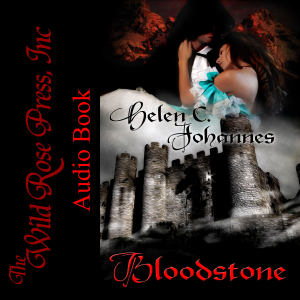 For insider news and subscriber-only info, subscribe to my occasional Newsletter. I promise not to spam and your in-box will only see an email from me every 3 or 4 months or so - unless of course I have something really Newsworthy to share! I also promise that I never have and never will share your information or email address with anyone or any organisation.
http://madmimi.com/signups/196357/join